On this page you will find an overview of the programme of events for the anniversary year 2022.
In addition to the five central anniversary events, the "50 Mosaics" were a special highlight of the anniversary year. Under the title "50 Mosaics", we made the diversity of the Paderborn University visible to the public with a special series of events. In keeping with the milestone anniversary, students, scientists and employees thought about exciting programmes which brought young and old visitors closer to study, research, education and campus life. The anniversary programme was rounded off by other cultural events.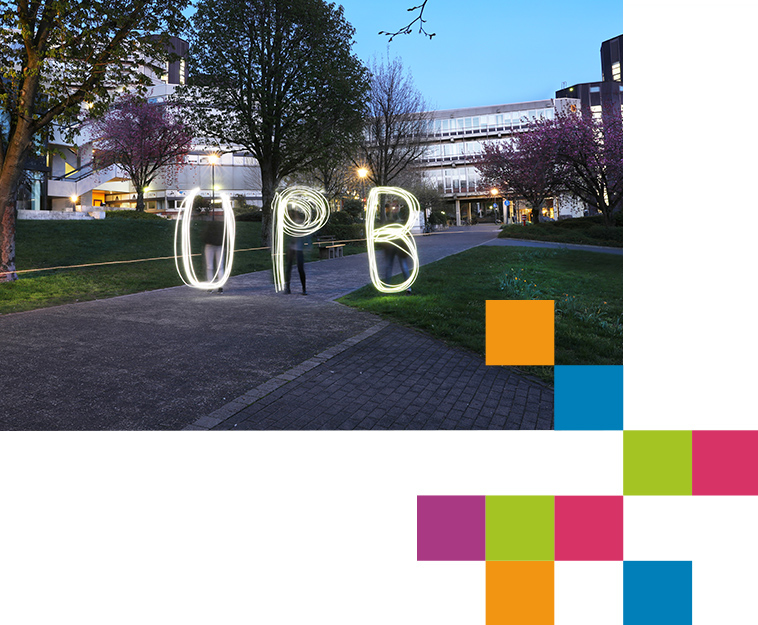 Set your events filter here
No events are offered in the selected period/category.
Central anniversary events
Ceremony in the City Hall
In 2022, the Paderborn University will celebrate its 50th anniversary. Since its foundation on August 1, 1972 as the Comprehensive Paderborn University, the University has been and continues to be the driving force for further development and innovation of Paderborn as a location for education and business.
Data Society. Opportunity – Responsibility – Innovation
The scientific conference "Data Society. Opportunity – Responsibility – Innovation", dedicated to the digital transformation of our society, took place from the 20. – 22. September 2022 as part of the occasion of the 50th anniversary of the Paderborn University.
At the end of the anniversary year, the University once again invited everyone to a very special highlight: The "UPB 50 Weekender". On three consecutive days,
the biggest campus party to date, a pop concert, a science slam and a stand-up comedy evening took place.
WE CELEBRATE HEARTY COMMITMENT.
Thank you dear employees.