50 Years of Paderborn University – a cause for celebration!
This page gives you an overview of the broad range of events with which we will be celebrating our anniversary year. Besides the five central anniversary events, the "50 Mosaics" series is the core element of the celebrations and visualises the diversity of Paderborn University. You are invited to accompany our staff, scientists and students – the creative minds behind the programme – throughout a fascinating year of activities for young and old, which will give you a first-hand insight into the world of study, research and life on campus. In addition, you can look forward to cultural highlights such as the traditional AStA (General Student Committee) Summer Festival, or a 70s musical especially written for the anniversary. Enjoy concerts, workshops, panel discussions, lectures, presentations, film showings, field or lab experiments, performances, exhibitions, sports, games, and much more. Have a look!
N.B.: The programme will be updated constantly. The registration link can be found on the corresponding event page.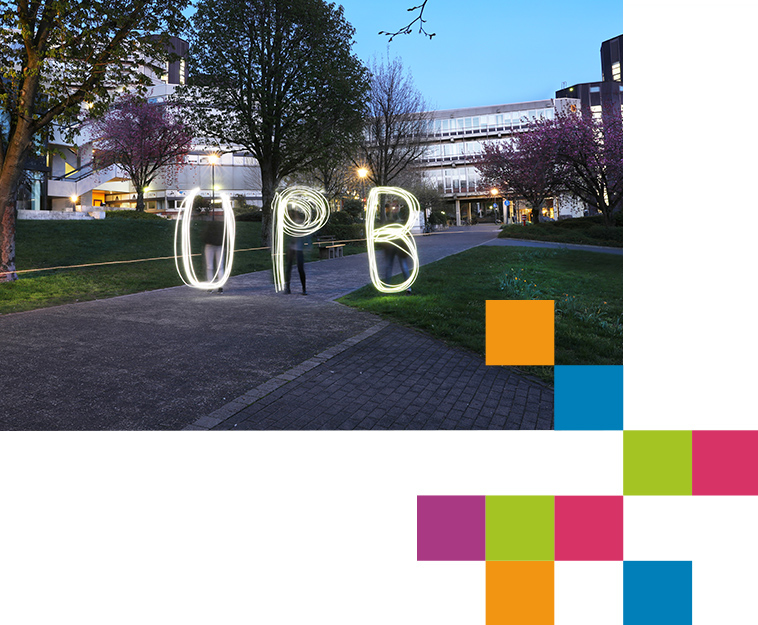 Set your events filter here
No events are offered in the selected period/category.
WE CELEBRATE HEARTY COMMITMENT.
Thank you dear employees.