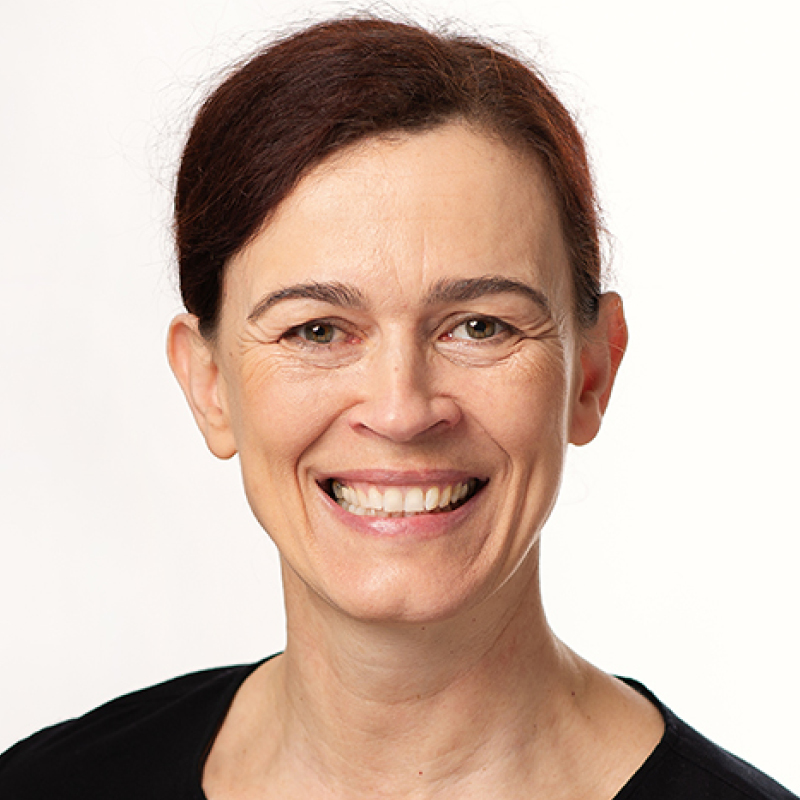 A moment with...
Professor Ute Brüseke
"My name's Ute Brüseke. I'm Professor of Project Management and Corporate Governance at the University of Applied Sciences and Arts in Göttingen. I studied Industrial Engineering, majoring in Mechanical Engineering, at Paderborn University and completed my doctoral degree at the Heinz Nixdorf Institute (HNI) in Paderborn."
(1) What I love about my current job is...
...co-operating with young people and that I can choose to work on topics and key issues that I'm passionate about.
(2) One of the highlights of my career so far has been...
...being appointed to the professorship in Göttingen – it's my dream job!
(3) When I look back on my career so far, I'd say that what has particularly shaped me has been...
…my parents, because they encouraged my interest in technology and my desire to work with my hands, and my department at university, because even back then, Professor Jürgen Gausemeier (my doctoral supervisor) encouraged women, championed modern forms of collaboration and values and led by example.
(4) I'd advise any young women wishing to pursue a career similar to mine to...
...be yourself, network with other women and don't try to be "better men".
(5) For me, gender equality will be achieved when...
...we're no longer (pleasantly) surprised when women pursue technical careers or hold male-dominated positions, for example, and when gender no longer triggers emotions.
(6) I associate my time at Paderborn University with...
...a healthy mix of hard work and a lot of fun – and both with great people.
(7) For the next 50 years, I wish Paderborn University...
...to play a key role in meeting the challenges of the future and to help shape the ecological, social and economic change that is needed.
(8) To conclude, I'd like to share the following with "Hall of Femmes" readers:
Diverse teams with different competences are more successful at solving complex problems. Climate change presents us with some quite big challenges, with huge implications for society, organisations and companies. This is why we urgently need greater diversity. Let's start with ourselves! Let's lead by example.