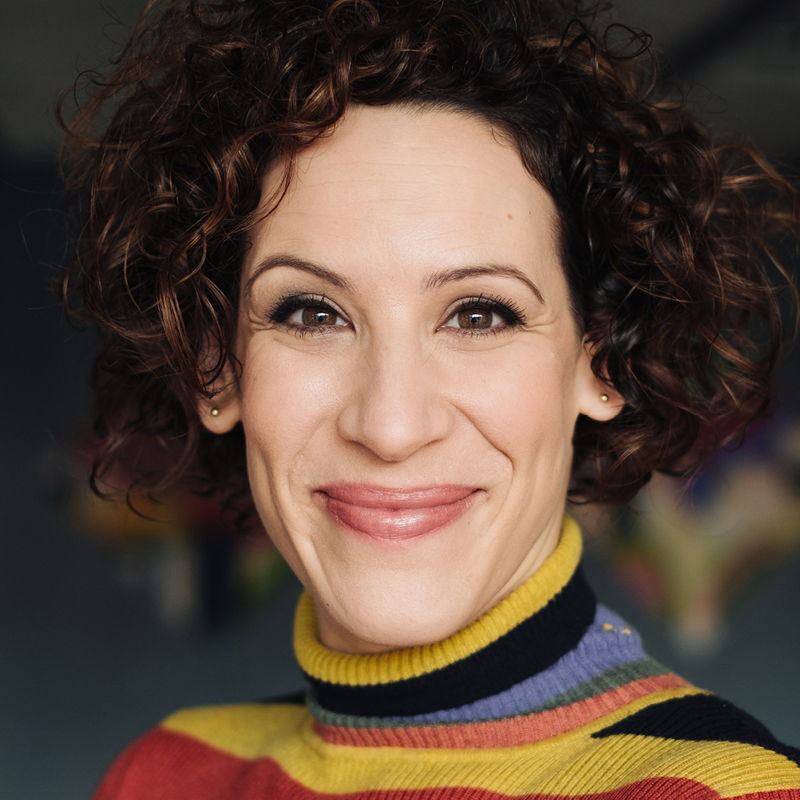 A moment with...
Lissy Ishag
"Alongside my degree at Paderborn University, I also worked as a freelancer at local radio station Radio Hochstift, with a traineeship at Radio NRW in between. I went on to work for WDR and in television – and for the past 9 years, I've been at ZDF."
(1) What I love about my current job is...
...the topical aspect of it and the quick translation of topics into information. A live broadcast is always full of surprises! I love the adrenaline rush it brings with it time and time again.
(2) One of the highlights of my career so far has been...
...the opportunity to do a traineeship with such a major broadcaster and being constantly thrown in at the deep end. It meant I was able to, and had to learn virtually everything – this paved the way for my future career.
(3) When I look back on my career so far, I'd say that what has particularly shaped me has been...
...the fact that I always had mentors, "veterans", who showed me their way of working, yet let me find my own way.
(4) I'd advise any young women wishing to pursue a career similar to mine to...
...go for it! "All" you really need is passion – and perhaps also the ability to think on your feet. It's also important to stay alert and bring up any injustices immediately. Unfortunately, women are often still viewed differently to men when it comes to visual media. Role and gender stereotypes must be tackled once and for all. Physical appearance is not a criterion!
(5) One challenge I believe still needs to be conquered on the road to gender equality is...
...greater diversity in leadership positions.
I'm confident that we're on the right path to gender equality when I think how...
...we're seeing much more intense, on-going discussion on the issue. However, the media world is unfortunately still very much a man's world, which is especially evident in the topics, formats and also humour broadcast in TV shows.
(6) For me, gender equality will be achieved when...
...it's the norm to find incompetent women in leadership positions – just as it already is for men.
(7) I associate my time at Paderborn University with...
...the Irish pub and student union shop. I'm afraid I spent a lot of time in the two, but, of course, I spent even more time at tutorials, seminars and lectures! I also in particular have fond memories of the Media Studies seminars.
(8) One thing that has changed at Paderborn University that has particularly surprised me since I left is...
...how the university has steadily developed and modernised. It's remarkable that a city of this size has such a modern, successful university.
(9) For the next 50 years, I wish Paderborn University...
...many enthusiastic students, continued success, steady further development and good student union parties. I also hope that it will be able to withstand economic temptations and continue to offer "small subjects" in the future.
Photo (Tom Lanzrath)