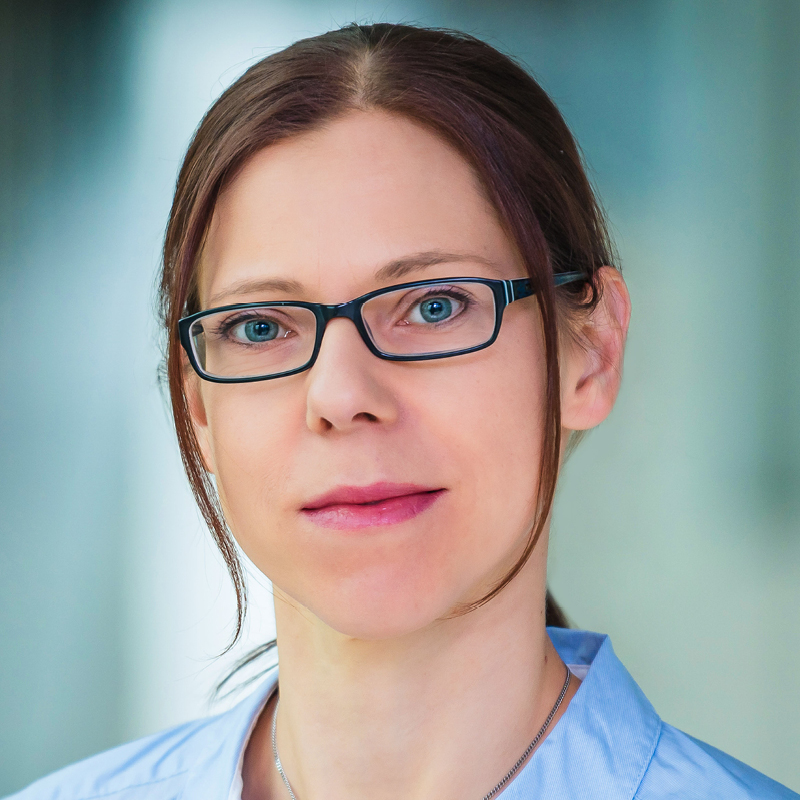 A moment with...
Dr Doreen Hartmann
"Interdisciplinarity has always been my trusty companion: Between Media Studies, Computer Science and Art, I had many interesting university jobs, before finally leaving academia and theory behind me for an interdisciplinary, hands-on role in a museum."
(1) What I love about my current job is...
...the ever-changing and varied topics I get to work on and with, both content and organisation wise. I see exhibitions as a form of communication that presents complex topics from science and research in a knowledgeable manner, but in a way that is understandable and interesting – even fun – for a wider audience. I find curating and making exhibitions happen and creating organisational structures that enable my employees to work well on them a fulfilling and enriching task to be involved in.
(2) One of the highlights of my career so far has been...
...the opening of the very first major special exhibition for which I was curator and project manager. Seeing months of mental work take shape in real terms, how architecture, staging, media stations and exhibits transform hundreds of square metres of space into an experience and the moment when this work is finally handed over to the public are very gratifying experiences.
(3) A time when I doubted my decision to go to university or to pursue my current career path was...
...a recurring one. Because there was no natural end to all the interesting topics I encountered and worked on during my degree and in my various jobs. Setting yourself limits is often easier said than done, but a must! In some ways, it's a luxury rather than a problem, but nevertheless something you need to be able to do in order to be successful.
(4) When I look back on my career so far, I'd say that what has particularly shaped me has been...
…the fact that I've always had an active interest and involvement in a wide variety of disciplines. Not infrequently this has caused a certain degree of irritation, but irritation can be very fruitful. My unusual combination of subjects not only helped me secure great jobs early on, but I also always found this interdisciplinary positioning positive for being able to think outside the box.
(5) I'd advise any young women wishing to pursue a career similar to mine to...
…not underestimate the importance of the support of a partner and family. Balancing university and professional life with being a mother is hard work – both for you and your partner, whose support you'll need if you choose to pursue this career path! Achieving this balance, with the support of your partner, will enable you to look off the beaten track, help you to not lose courage whenever you stumble trying to juggle everything and will keep you grounded.
(6) I believe that female role models are important in university and professional life today because...
...although women are supported in many ways to help them achieve a good work-family balance, there is still some way to go: Even today, in 2022, there's still that stigma of working mothers being a "bad mother". Empowering woman to be successful in their career, to get ahead and also have a family requires not only female role models, but also social recognition for the changed role of the other parent, without whose support in their family life women would not be able to pursue their career path.
(7) I associate my time at Paderborn University with...
...a long and very formative period in my life: Graduating and then getting a job as a research assistant, completing a doctorate and having a family was not always easy. However, great colleagues and the various support measures in place at Paderborn University for early-career researchers and junior academics helped make this path less rocky. Especially in the world of academia, women often postpone plans to start a family, which doesn't always end happily. Despite the heavy workload, I'm glad I chose this path.
(8) For the next 50 years, I wish Paderborn University...
...ambitious students in all disciplines with a desire for more, researchers and lecturers who enjoy their work and sufficient resources to ensure first-rate teaching, research and interdisciplinary projects.
(9) As a positive effect of the "Hall of Femmes" for readers, I hope that...
...they will read about paths and decisions that will inspire them, and thereby encourage them to dare something new. I'd like to refer here to pioneering American computer scientist and mathematician Grace Hopper, whose courage in the 1940s changed the world dramatically. Her saying "The most dangerous phrase in the language is, 'We've always done it this way'" still rings true in many situations in life today.