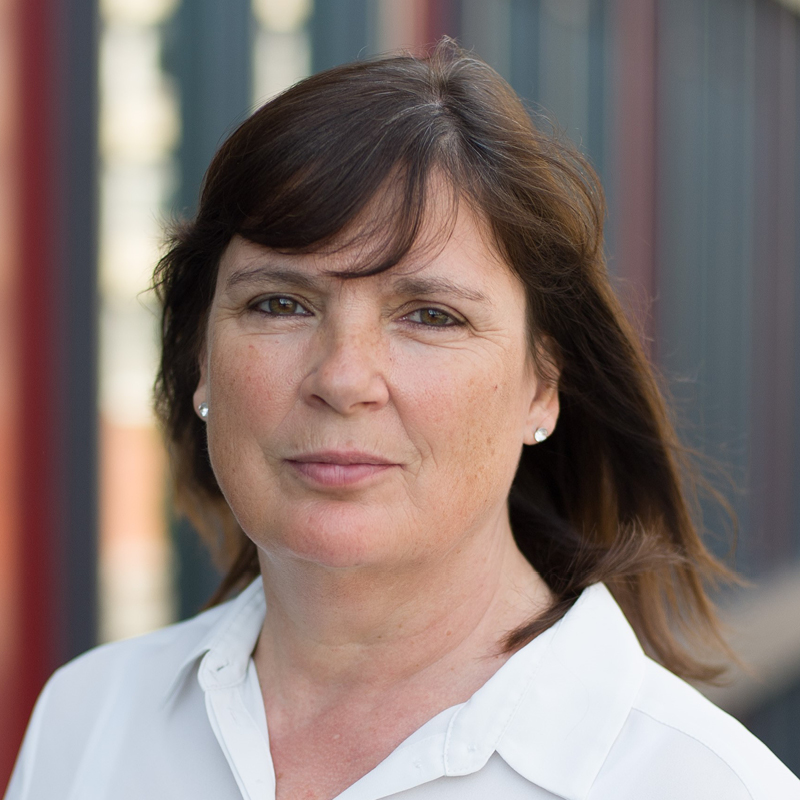 A moment with...
Dr Claudia Auinger
"As Deputy Managing Director of the Chamber of Commerce of East Westphalia, I'm in charge of the economic development department in our Paderborn office. I came to this role with extensive experience in local economic development and technology transfer from previous professional positions, as well as a PhD in regional economic development."
(1) What I love about my current job is...
...the diversity of my work and co-operating directly with companies. Every day brings new and exciting tasks and challenges with it.
(2) My current job suits me perfectly because...
...I like collaborating with people and companies. My job's perfect for me because it requires both my analytical skills and knowledge and a high degree of empathy.
(3) One of the highlights of my career so far has been...
...without doubt finishing my PhD, which I did part time.
(4) When I look back on my career so far, I'd say that what has particularly shaped me has been...
...the realisation that much is possible. I believe that all it takes is personal ambition, a high degree of discipline and perseverance.
(5) I'd advise any young women wishing to pursue a career similar to mine to...
...be focused and determine your goals at an early stage. Support from your family is also vital. It'll be far more difficult to achieve your professional goals without their support.
(6) Networking with other women in my field is important to me because...
...sharing information and ideas with them often gives me key insights and ideas for my own work. So, I'd definitely advise readers to network well!
(7) I associate my time at Paderborn University with...
...many happy memories and positive experiences. My degree and PhD were important stages in my life that I wouldn't want to have missed out on. Even though it was difficult trying to balance my degree and PhD with my family life.
(8) For the next 50 years, I wish Paderborn University...
...continued positive development.
(9) To conclude, I'd like to share the following with "Hall of Femmes" readers:
It's great that much has changed in recent years with regard to the traditional division of male and female roles. We're on the right track, but are still a long way off perceiving family life and everything related to it as an equal "job" to be shared by both parents. Each and every one of us can do their bit – no matter how small – to help us come closer to closing this equality gap.